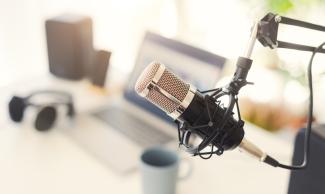 Podcast Guest Mike Prior Discusses 'Next Wave of Gathering & Retaining Assets'
Podcast Guest Mike Prior Discusses 'Next Wave of Gathering & Retaining Assets'
PFG CEO Mike Prior was featured as a guest on the Stathis-Mittel Industry Leadership & Success podcast series for the financial institution's wealth management channel.
The Next Wave of Gathering & Retaining Assets explored what it takes to stay relevant in the wealth management space as technology disruptors, generational shifts, and evolving client expectations present persistent challenges. Mike joined Jim Fujinaga from Hancock Whitney and David Zimmerman, who ran the wealth program at Atlantic Union and First Citizens. Hosts Scott Stathis and Bob Mittel led the panel's discussion on topics, which included:   
Progression toward an RIA-like fiduciary model

Engaging the next generation

Engendering trust, and

The importance of data in the evolution of the business. 
A few of Mike's key takeaways from the discussion:
On Engaging the Next Generation
A lot of older advisors are bringing in younger advisors to help meet with younger clients but training them to be like us...If you really want to connect with the next-gen, you have to become more like them. We should be asking, what should we be doing differently? Younger clients thrive on education and don't want to be sold. They want to retain their next-gen status.
On Evolving Technology
Some institutions are still just trying to get warmed up to robo and Robin Hood, but that might have already passed, so we're keeping an eye on where AI is going to take us. We're looking around that corner and positioning our banks and credit unions to be in a good spot to keep adding value to their advisors and their customers.
On Finding Quality Advisors
Assessment of the quality of advisors, when placing them at banks and credit unions, is always through the fiduciary lens. A simple, but effective filter is, would I send my friends or family to this advisor?
Listen to the podcast for more insights to help financial institutions' leaders advance their business objectives and grow wealth management. For further consultation on taking your Wealth Management department to the next level, contact PFG today at 1-800-405-8850 or reach Mike directly at Priorm@pfgteam.com.